Home
LOTUS IMPRINTS is the publishing house of Hari-sauri dasa. It is dedicated to the preservation and propagation of the legacy of His Divine Grace A.C. Bhaktivedanta Swami Prabhupada through the written word, audio and visual mediums.

On this site you can purchase books, download audio and video, write on Hari-sauri's blog with your questions and comments about
Srila Prabhupada and view hundreds of photos. Hare Krishna! All glories to
Srila Prabhupada!
New Book Release
Back To Vrindavana
By Hari-sauri Dasa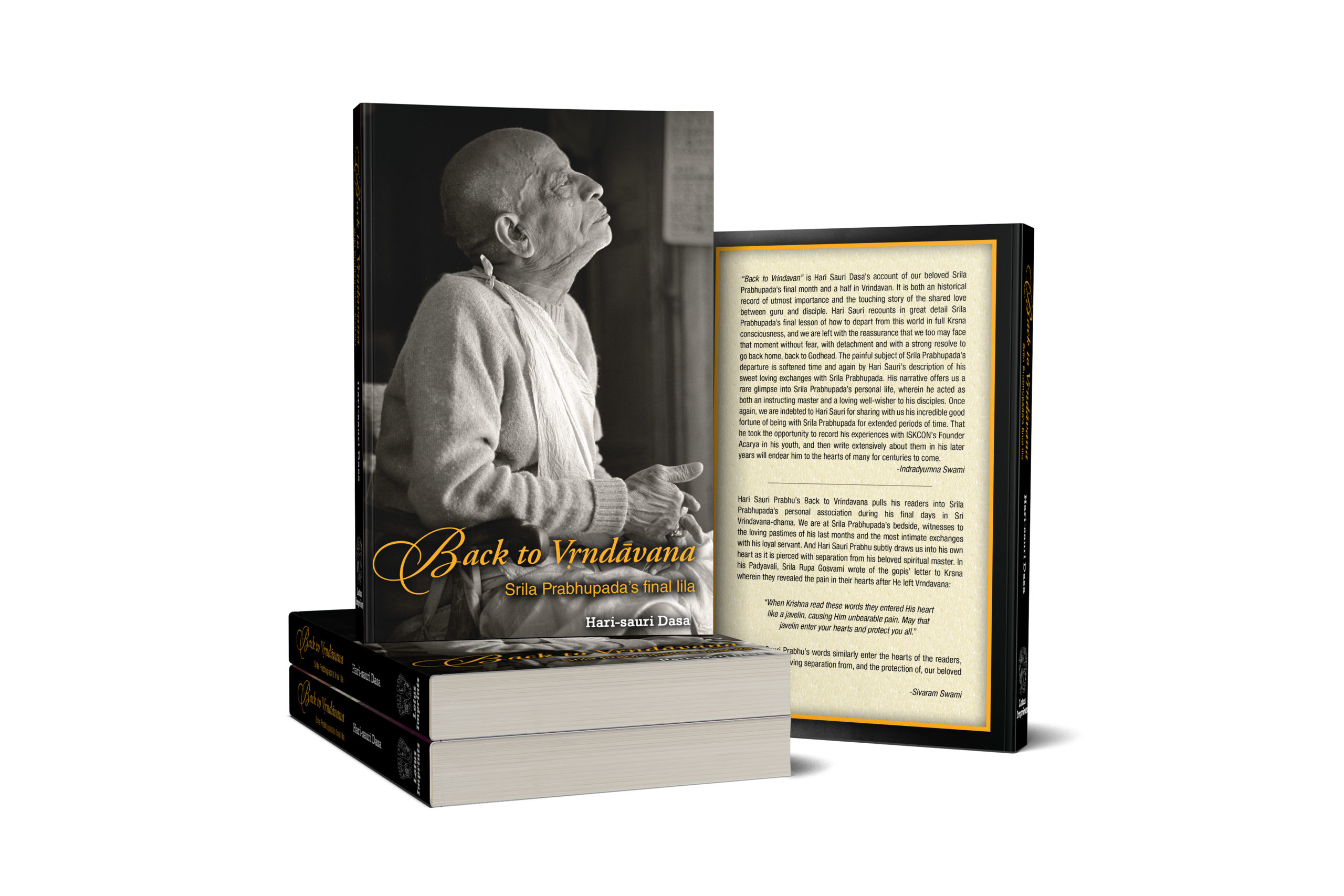 Lotus Imprints is proud to launch Hari-Sauri Prabhu's riveting, poignant account of Srila Prabhupada's last weeks in Vrindavan in his latest book "Back to Vrindavan" From the Author: Srila Prabhupada spent his last few weeks on the planet in Vrindavan and I was fortunate enough to spend some of those weeks serving him while chronicling every event, detail, and pastime I witnessed. Back to Vrindavan is based on the diary I kept during that time and my hope in making it available is to give devotees who were not present the opportunity to gain insight into Srila Prabhupada's character and learn the valuable lessons he imparted.